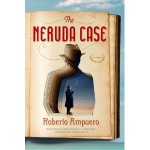 The Neruda Case, by Roberto Ampuero
Translated by Carolina De Robertis
Now available throughout the U.S.
"Sings with poetic metaphor"
              –Publishers Weekly (starred review)
"A superb translation…a pulsing, panting work"
              –The Daily Beast 
Translating a Pablo Neruda Mystery
Publishers Weekly, June 8, 2012
An essay on why I love translation, how we need to break the linguistic glass ceiling, and what was a blast about working on The Neruda Case.
Q & A with Carolina De Robertis
Juliet Simon, Everyday eBook
On why there's a ghost in Perla, the complicated bonds between parents and children, and writing our way home.
Interview with Carolina De Robertis
Audra, Unabridged Chick
On the very first fiction I ever wrote, what surprised me about writing Perla, and the books crowding my nightstand.
Interview with Carolina De Robertis
Serena, Savvy Verse & Wit
On the inspiration for Perla, the wounds that still haunt Argentina, and the social significance of fiction.
Q & A with Carolina De Robertis
Zohar, Man of la Book
On the perpetrators of Argentina's Dirty War, life as a writer in the social media age, and why magical realism transcends borders.
NEA Writer's Corner
National Endowment for the Arts
My author's statement about what receiving a fellowship means to me, and an excerpt from The Invisible Mountain.
Carolina De Robertis Recommends…
Poets & Writers Online
A short piece on my strategies for pursuing inspiration. 
Carolina De Robertis's Family Secret Flan
Vintage Books Reading Group Center
A recipe for reading groups, with an intro by the author.

Translation of The Neruda Case (Novel Excerpt), by Roberto Ampuero
Two Lines, October 2011
Print only – order here
Review of "Say Her Name," by Francisco Goldman
San Francisco Chronicle, April 3, 2011
Translation of "I Never Went to Blanes," by Diego Trelles Paz
n + 1, August 16, 2010
Review of "No Place for Heroes," by Laura Restrepo
San Francisco Chronicle, July 25, 2010
Review of "Island Beneath the Sea," by Isabel Allende
San Francisco Chronicle, April 25, 2010
Review of "Sudden Fiction Latino" (ed. Shapard et al)
San Francisco Chronicle, April 11, 2010
Review of "Monsieur Pain," by Roberto Bolaño
San Francisco Chronicle, February 14, 2010
Review of "Architecture of the Novel," by Jane Vandenburgh
San Francisco Chronicle, August 22, 2010
On the Brink of Words, a short story
 580 Split, Spring 2009
The Askers, a short story
Virginia Quarterly Review, Winter 2009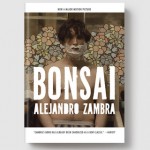 Bonsai, by Alejandro Zambra
Translated by Carolina De Robertis
Named one of the Ten Best Translated Books of the Year
by Three Percent
Now a film by Cristián Jiménez
Trans: A Love Story,by Gabriela Wiener (translation)
Virginia Quarterly Review, Fall 2007
42 Poorly Kept Secrets About Montevideo, essay
The Indiana Review, Summer 2006
Download the PDF